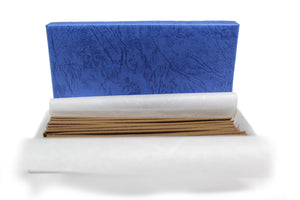 Mount Tremper, home of Zen Mountain Monastery, is also called Tenkozan or
"Heavenly Light Mountain." This incense, made in Japan exclusively for
The Monastery Store, will evoke images of the Monastery zendo in the early
morning as a group of practitioners silently welcomes the dawn of a new
day.

Seito is Japanese for "Sacred Way." This classic aloeswood incense has sweet overtones-like the smell of a cool, early summer morning.

One box of 90 short sticks with 25-minute burn time.

Also available as part of our Zen Signature Sampler.